Next
Tip: To zoom, roll-over the Image.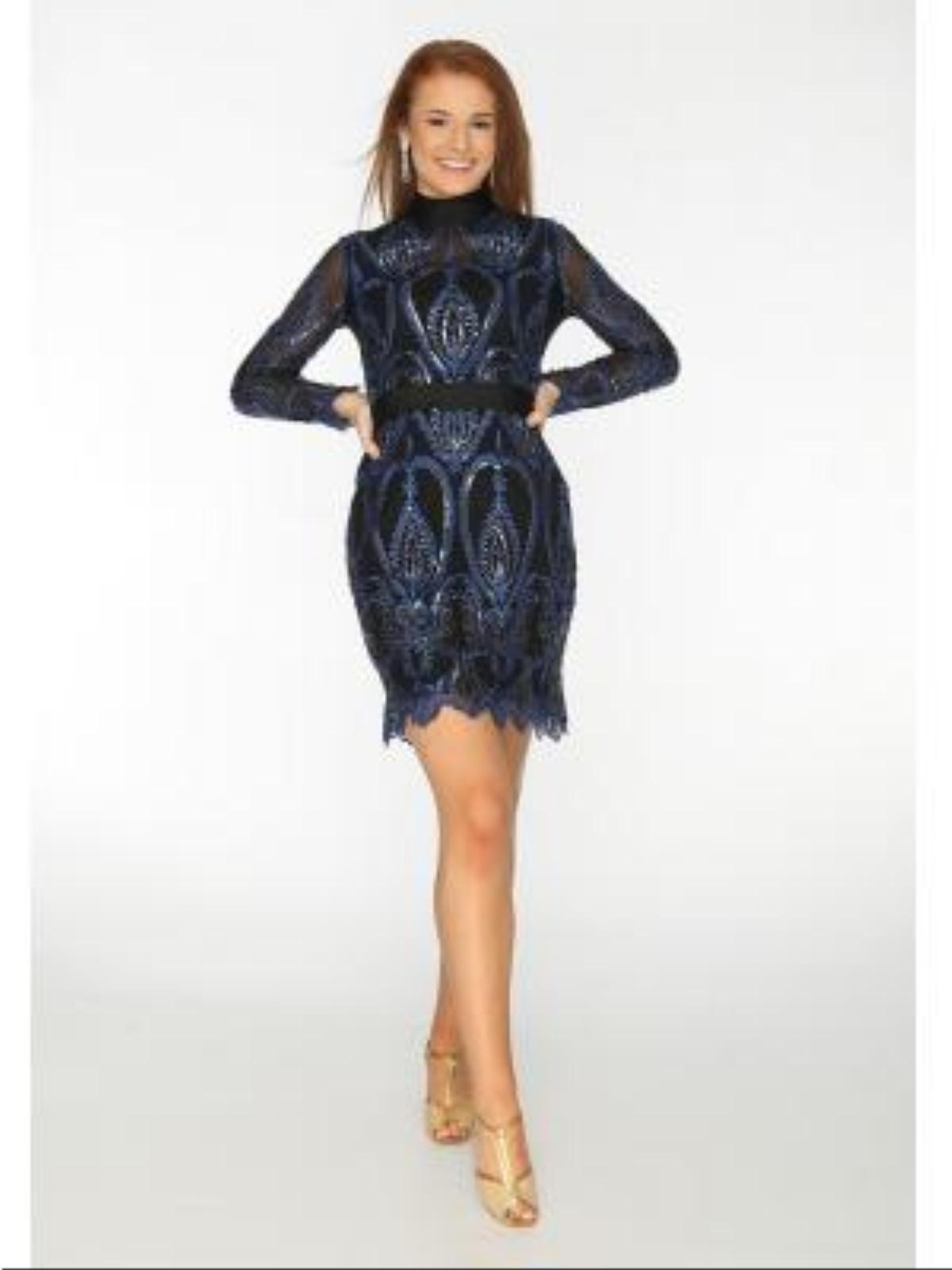 Product Details
Product ID
#GMP01922
Product Name
Dresses
Style
Slim style dress with sleeves
Color(s)
Black/blue; many fabrics available
Price (in US$)
0
Offer
Description
Slim style dress with long sleeves in black and royal blue lace with sequins over a stretch jersey lining. Great look on all body types.